Dropped Kerb company Martock
Dropped Kerb Contractors Martock
If you're looking for dropped kerb contractors in Martock – welcome to County Roadways. Established over 15 years ago, our "expert dropped kerb services" means you are in safe hands. We are one of few local authority approved dropped kerb contractors, installing dropped kerbs for homes and businesses in Martock.
Installing a dropped kerb can make a huge improvement to accessing your property as well as helping to ensure people do not park in front of your driveway.
A dropped kerb allows vehicles to cross the pavement from the road to a driveway and it is a legal requirement to have a dropped kerb in Martock if you want to drive across the pavement onto your property.
You can either apply to your local council for permission for a dropped kerb outside your property or we can apply to your local authority on your behalf.
Dropped Kerb Driveways Martock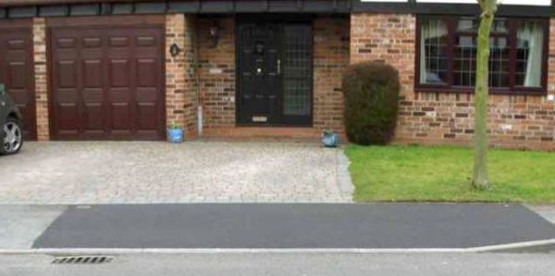 We have many years experience in installing driveway dropped kerbs in Martock. As an approached dropped kerb driveway company we can help apply for the relevant planning permission – managing the whole process for you.
If you decide to have a dropped kerb we will visit your property and take the correct measurements and see what public utility services are present, whether you are on a main road etc and any other consideration that would be needed for planning permission.
For Dropped Kerbs In Martock
Call 01935 609117
By choosing County Roadways for you dropped kerb company in Martock, ensures that you are guaranteed to have an expert service with neutral advice that you can rely upon and trust.
Dropped Kerb Applications Martock
If you're not sure if you need planning permission to have a dropped kerb installed, please click on the link below, input your post code to check dropped kerb rules in your Martock area:
https://www.gov.uk/apply-dropped-kerb
More Than Just A Dropped Kerb Company In Martock
County Roadways offer more services than just Pothole Repairs in Martock, our time served team provide multiple surfacing and line marking services in Martock:

Not in Martock? Still need a dropped kerb?
County Roadways offers dropped kerbs in the following local areas: